Microlink Networks products are proven in performance testing and exceed industry performance requirements. We make quality our highest and greatest concern. Taking every necessary precaution, we ensure that each of our products exceed the standards set by ANSI/TIA-568-C.
Microlink Networks doesn't believe in "minimum compliance." In fact, we makes sure every product achieves FULL COMPLIANCE! Full copper gauge, UL certified, exceeds test standards by.
✔ UL 444 listed for safety..
✔ ETL tested for performance.
✔ RoHS compliant, environment-friendly.
✔ Solid bare copper conductors for high-conductivity and flexibility.
✔100% annealed copper, no impurities.
✔ Cycle twist and flex tested: 1 million cycles at a rate of 120,000 cycles per 24 hours.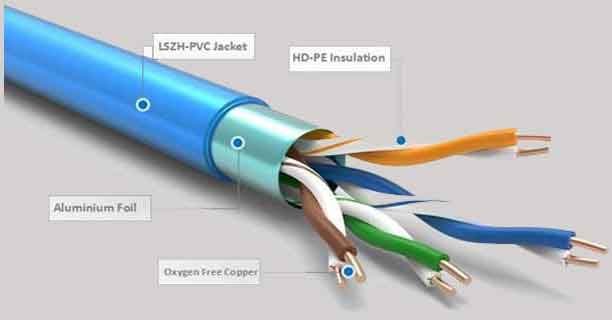 ✔ High-density polyethylene (HDPE) conductor insulation.
✔ Flame retardant, polyvinyl chloride thermoplastic material.
✔ Riser rated (CMR): prevents flames from traveling up the cable.
✔ Plenum rated (CMP): self-extinguishes and does not reignite.
✔ Polyester ripcord for easy stripping without tools.
✔ Certified Installers can offer a 25 Years Performance
✔ Warranty without certification. Better yet, Certified
✔ Design Installers™ can verify the site and offer a
✔ Lifetime Performance Warranty.
✔ Transceivers have 5 years warranty