OM2 4/24 Cores Multimode Armoured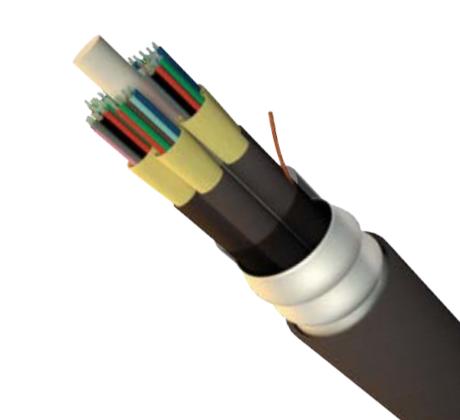 MICROLINK corrugated steel tape (CST) OM2 50/125µm armoured loose tube optical fiber cables have been designed specifically for applications requiring a high degree of mechanical protection. These compact, lightweight cables are extremely rugged, provide rodent resistance and are quick and easy to install.
Our cables are constructed around a silica gel filled tube(s) containing up to 24 colour coded 250µm buffered fibers, which is covered with E-glass strength members.
Fiber type Multimode 50/125µm
Number of Cores 4 – 24
Category OM2
Armouring protection
Rodent resistant
Outer sheath material Copolymer
Reaction-to-fire class a- EN 13501-6 Eca
Halogen free (acc. EN 60754-1/2)
Flame retardant In accordance with EN 50399