Fiber Optic Sliding Patch Panel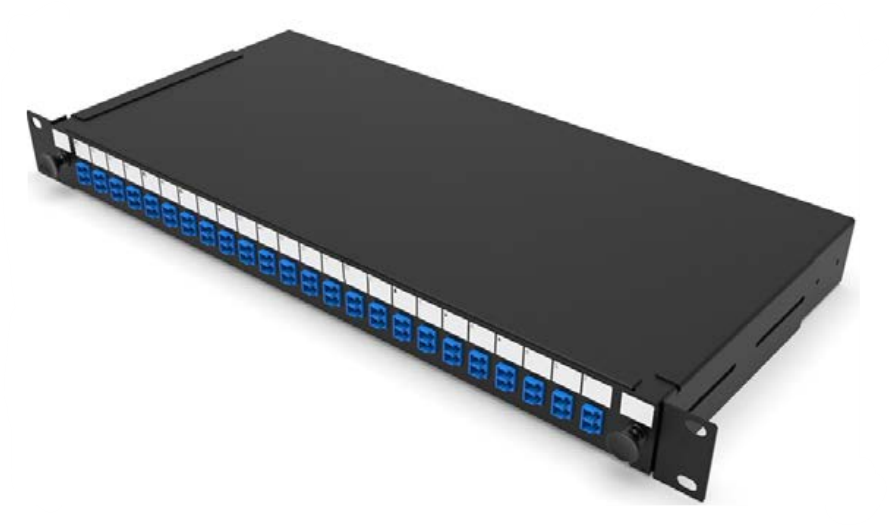 MICROLINK sliding patch panel accepts 24 adapters SC Simplex or LC Duplex within 1U space. The panel can be pre-loaded completely with the required adapters or pre-loaded with pigtails and splice accessories. The tray is locked by 2 plastic latches and lowers to a 45deg angle when fully extended. Installation and labeling are simple and easy.
Each panel utilizes color-coded adaptors, beige, aqua, and violet for multimode, blue for single mode, and green for SM APC. Each duplex (or quad) adaptor accommodates two (four) terminated fibers. Each panel has included within it a set of fixing brackets, and a cable management pack which includes cable entry glands, cable ties, splice holders, cage nuts, and screws are also provided.
Multimode/Singlemode options are available.
Choice of port density.
Management and fixing kit included.
Sliding drawer on ball bearing runners.
Recessed panel bracket mounting.
Up to 48FO in 1U space.
Fits standard 19" rack.
4 Rear Cable entries.